text.skipToContent
text.skipToNavigation
This product is not available in your country.
Stressless® Emily Wood
143783209420050
143783209420050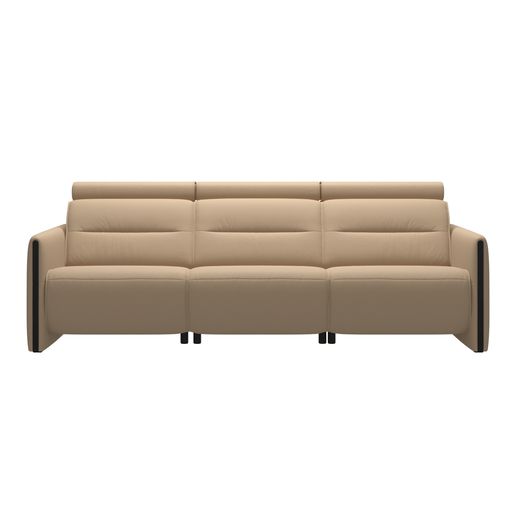 Module

Chair High back

2-seater High back

3-seater High back

4-seater High Back

2-seater with Long Seat, High Back

3-seater with Long Seat, High Back

Motor

2-seater Power left

2 Power

2 Power, 3-seater

2 Power, 4-seater

1 Power

2-seater Power left, Long Seat

3-seater Power left, Long Seat

0 Power

Material

Leather

colors

Fabric

colors

Type of Cover

Cori

Batick

Paloma

Noblesse

Pioneer

Linden

Jasmine

Grace

Ivy

Dinamica

Silva Moon

Lina

Erica

Freesia

Rose

Karma

Calido

Silva

Faron

Dahlia

Arm type

Battery
Information
Sleek lines with a modern look give Stressless® Emily an embracing appearance. The contemporary design of the soft enveloping cushions invite you to sit down and relax. All seat modules come with an adjustable headrest. Either with fixed seat-back or fitted with motors for personal adjustment of back and leg support. Choose between either steel or wood details on the armrest. The recliners Stressless® Tokyo and Stressless® View both couples up nicely with the Stressless® Emily sofa.
The systems behind the stressless experience
Please note that we only show a limited number of setups in our configurator – if you want a different setup please contact your local Stressless dealer.