text.skipToContent
text.skipToNavigation
This product is not available in your country.
Back to list
Stressless® Chilli High back
18497710941740
18497710941740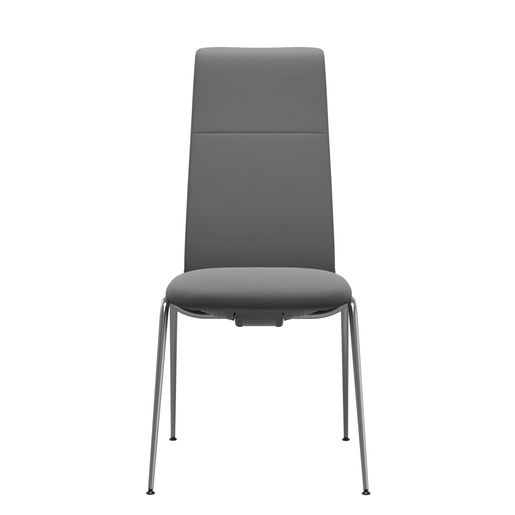 Dining leg

D300 steel

Size

Medium

Large

Arms

With arms

Without arms

Leg Colour

Material

Leather

colors

Fabric

colors

Knitting

colors

Type of Cover

Batick

Paloma

Clover

Yoredale

Begonia

Peony

Calido

Silva

Base

Dining
Information
Bring some serenity to the dining area. With its sharp lines and elegant design Stressless Chilli brings the world renowned Stressless comfort to the table. The unique BalanceAdapt-system combined with the Glide-system makes the chair move with your body – now everyone at the table has a throne of their own.
The best way to describe our Stressless Dining chairs is "Perfect balance". The perfect balance between delicious food and drink, contagious laughter, great conversation and not least the comfortable chairs which are made for memorable moments to last even longer.
The systems behind the Stressless experience